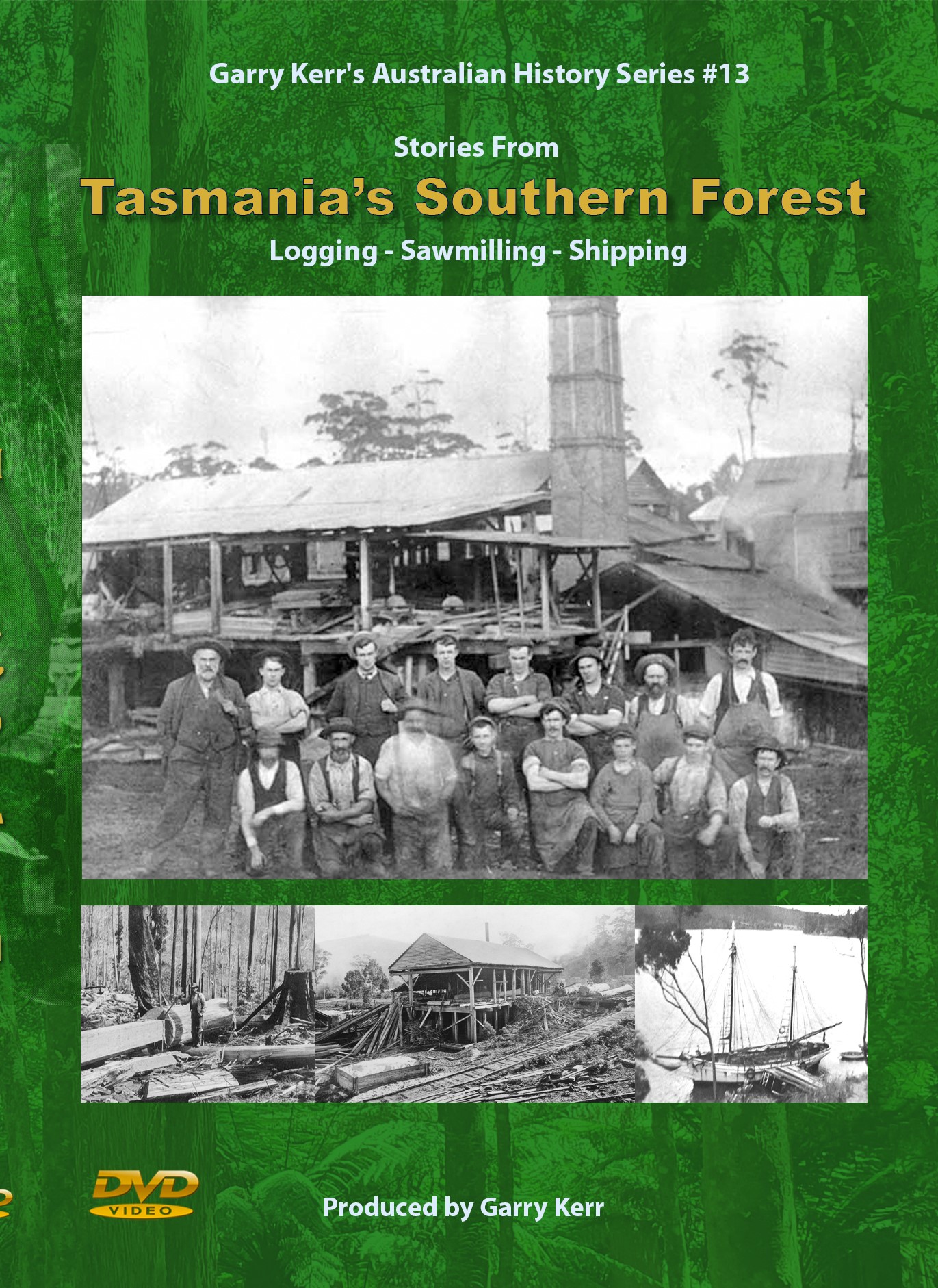 Item Information
ISBN: 9780987607867
Blackgum Item Code: MSBK0012
Title: Tasmania's Southern Forest DVD
Author: Garry Kerr
Imprint: Garry Kerr
RRP: $29.95
More information:
Stories from Tasmania's Southern Forest - Logging, sawmilling, shipping.
The dense hardwood forests of Southern Tasmania, bordering the D'Entrecasteaux Channel, were extensive at the time of European settlement. Originally the timber was harvested manually by splitting and pit-sawing.